Botox® is a term that is widely used in the world of beauty and aesthetics. But what is Botox® actually? And how does it work?
Botox® is the colloquial name for botulinum toxin, a naturally occurring protein that is very popular in the medical and aesthetic industries. It is used in minimal amounts for cosmetic purposes to reduce wrinkles and fine lines. Botox works by temporarily inhibiting muscle contraction in the treated areas, resulting in smoother and more youthful skin.
Application areas | aesthetic
Application areas | medical
In the right form of migraine, we achieve almost complete freedom from pain through the use of botulinum toxin. At targeted pain points, precisely the muscles that exert pressure on the nerves in migraine patients are relaxed.
As a result, the intensity of attacks as well as the frequency of attacks can be treated in over 75% of patients. As experts in injections, we take the time to decide which therapy is right for you and your chances of going through the day pain-free. In more than 10 years we have successfully treated countless patients.
Costs | from € 450,-
Botulinum toxin can provide relief for excessive sweating – it inhibits sweat production. Injected into the armpit, it temporarily calms the muscles of our sweat glands. This has no effect on heat regulation, since only 5% of sweat glands are located in the armpits. The effect wears off after a few months. You are free of sweat after 5-7 days; the Botox treatment takes only a few minutes for months of freedom from sweat.
Costs | from € 600,-
About 3-5 days after the treatment the effect unfolds. The result usually remains stable for 3-5 months. About half a year after the treatment, the drug has completely disappeared from the body.
If necessary, the treatment can be repeated at intervals of 3-6 months.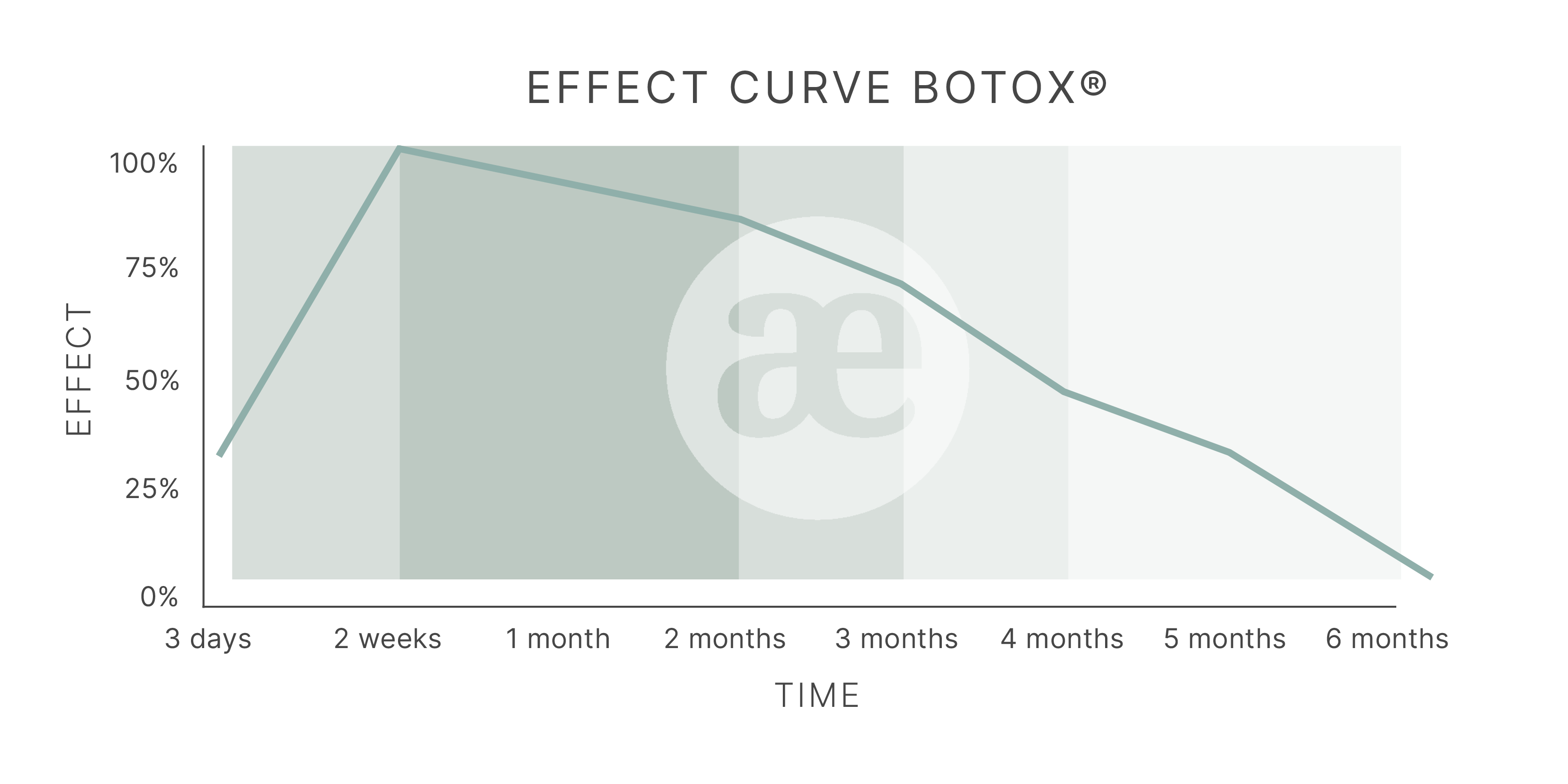 Dilution: Dilution may result in a lower dose and thus a less intense effect. The duration of effect may be reduced as a result.
Technique: Since botulinum toxin can only act directly on the muscle, the correct technique for the injection is essential. If, for example, product is delivered in fatty tissue, the desired effect may not be achieved.
Product: An effect for more than 4-5 months is not realistic, we warn against products with complex proteins. That is why we use the brand Bocouture®.