DEVELOPMENT OF THE TUBULAR BREAST
The reason for a tubular breast is stuck fascia and hardened connective tissue structures. During puberty, the growing gland is unable to resist this hardening and seeks the path of least resistance – a tubular breast develops instead of a round glandular body. Depending on the number of quadrants affected, as well as the degree of underdevelopment, 4 different degrees of severity of tubular breast are distinguished.
PLANNING THE CORRECTION OF THE TUBULAR BREAST
During a detailed consultation, we plan the procedure together according to your wishes and the anatomical possibilities. With the help of a 3D scan made during the consultation – for those who cannot wait any longer: You can also perform the scan online in advance at home – we will then go through the various technical options for the surgery. Since we have different implants available – depending on the indication – we will also explain the differences and specifications in detail.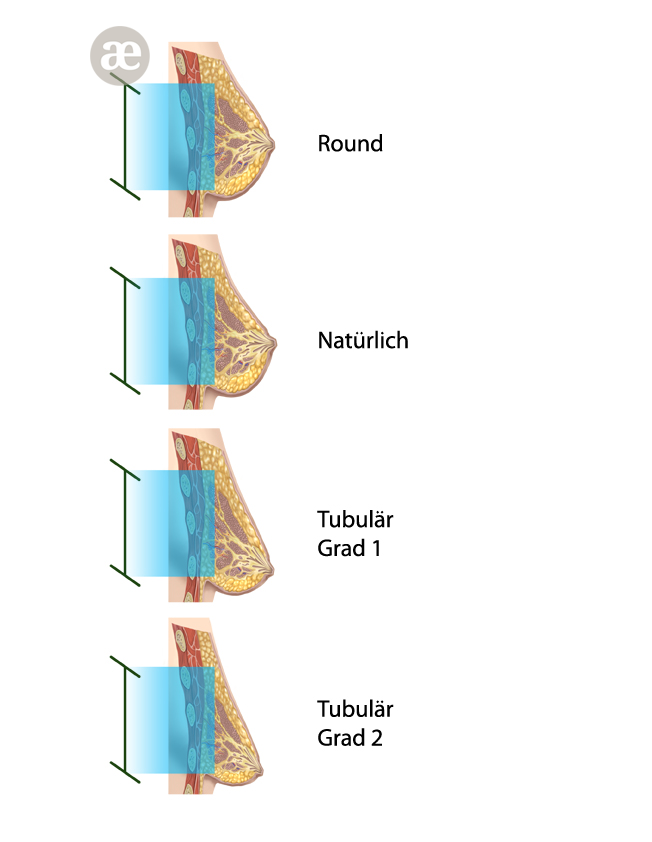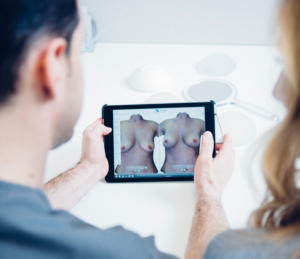 OPERATIVE CORRECTION OF THE TUBULAR BREAST
The operation takes place in a day clinic under general anesthesia in the private clinic Währing in the 18th district in Vienna. The latest surgical techniques make it possible to leave the clinic without drains just a few hours after the procedure. The surgery itself takes about 1.5 hours. The correction of the shape of the tubular breast is usually done through an incision around the areola (=periareolar breast lift) – in rare cases an incision in the underbust crease, or a T-cut is also necessary.
THE FOLLOW-UP TO THE TUBULAR BREAST
Directly on the day after the operation, the first check-up takes place in our practice in Vienna's 19th district. Here we change all the plasters, check whether the support bra fits well, and of course answer any susceptible questions. After 5 days there is another short control – after that showering is allowed again. One week after the surgery the stitches are removed and you may start with the scar care. If you are prone to increased scarring, we can treat it with laser and medical needling (cost € 90,- per treatment).
The support bra should be worn for a total of 6 weeks – sports & heavy lifting should also be avoided for this long.
Our team and we doctors are always available for you, should you have any questions. In case of emergency you can always reach us on our mobile number.