MEDICAL NEEDLING+RADIOFREQUENCY POTENZA™ – the new dimension in skin rejuvenation.


Do you want beautiful, firm skin without surgery?
The latest high-tech device applies radio frequency energy directly into the skin using ultra-fine microneedles. This promotes the formation of new collagen and elastic fibres. Sagging skin is noticeably tightened, wrinkles, scars and acne are visibly reduced.
Highest level technology for personalised treatments
Tiger Tip™ technology treats more tissue at different depths
4 attachments for surface and deep treatments
9 needle sizes for different skin conditions
Fusion Tip improves topical tissue penetration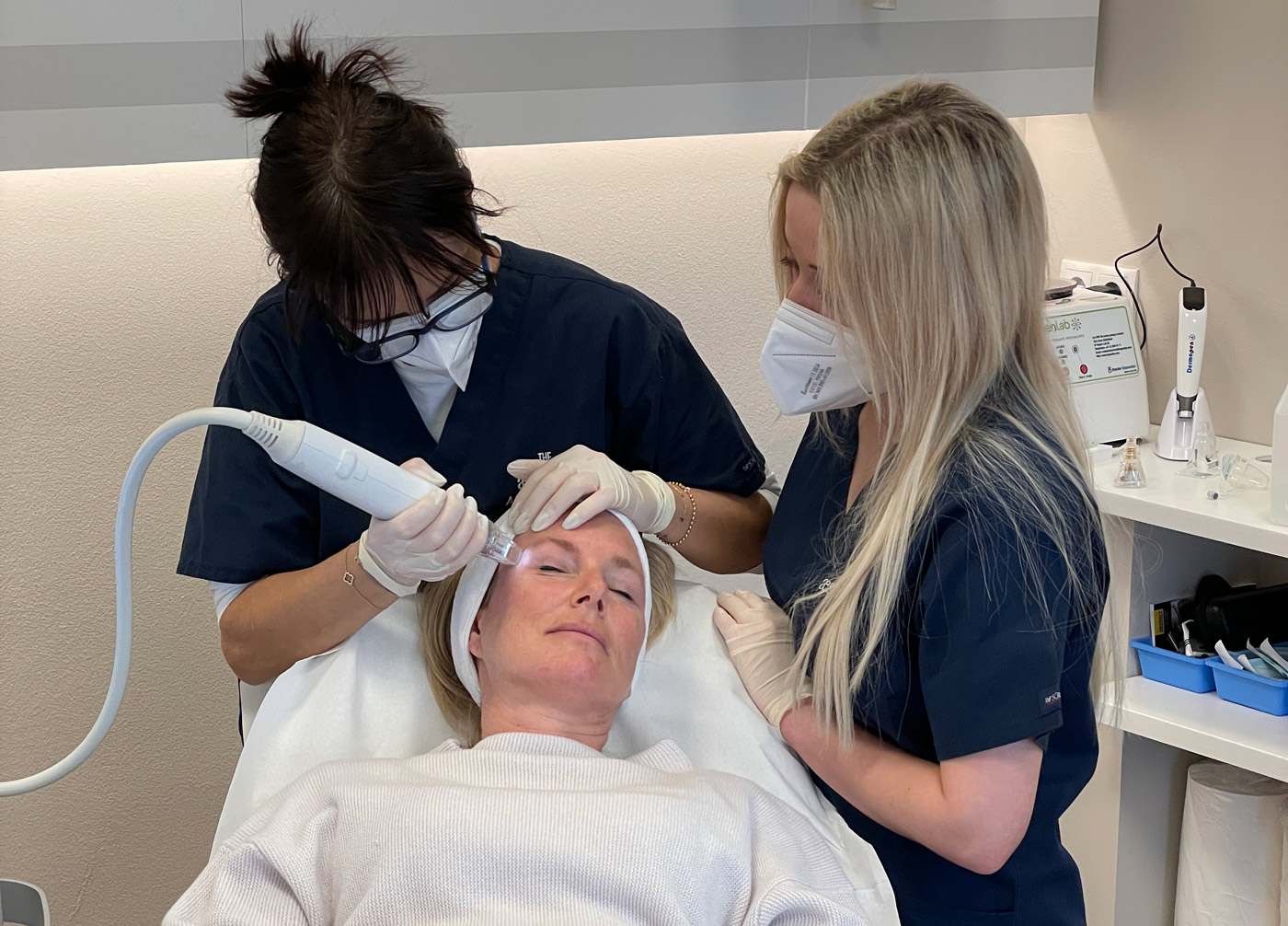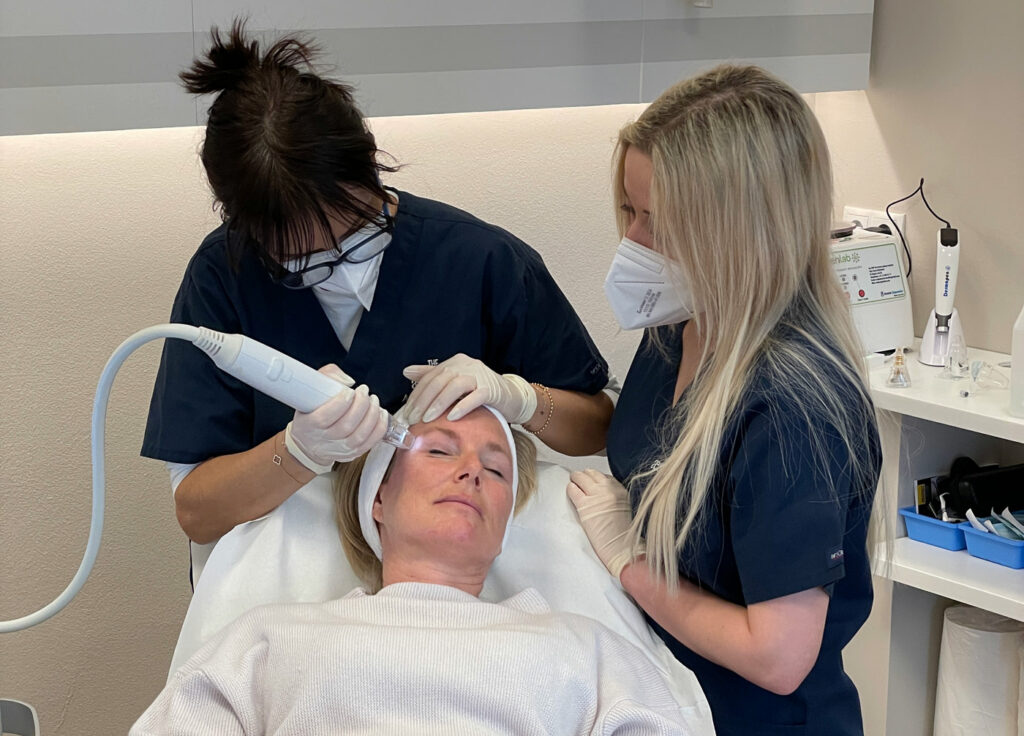 POTENZA™
=
Radiofrequency + Microneedling
RESULT
Wrinkle reduction, pore refinement, skin rejuvenation, scar correction.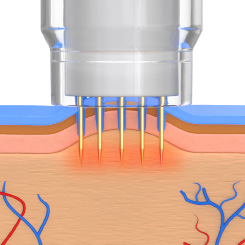 FACTS
– For the first time in Austria
– World first in the field of skin rejuvenation
– The first and only attachment for improved tissue penetration
– Deeper penetration of valuable preparations into the dermis
– For different skin types
– For a smooth, fresh, radiant skin appearance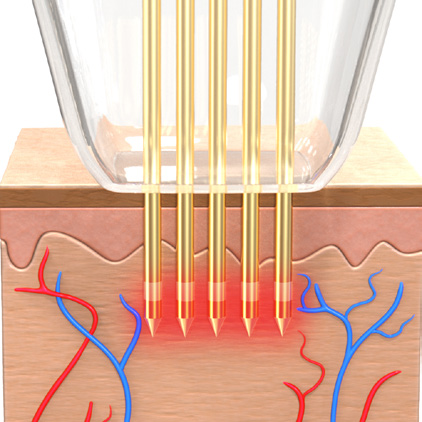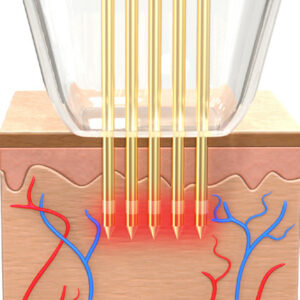 POTENZA™ is the world's first radiofrequency microneedling system that combines monopolar and bipolar RF at 1- or 2-MHz frequencies in a single device. It treats more tissue in different layers of the skin and provides a more youthful appearance, fewer wrinkles and firmer skin quickly and efficiently. The new system offers a wide range of treatments for a variety of skin issues.
THE AREAS OF APPLICATION in face, neck & décolleté:
– Wrinkles in the face + eye area
– Wrinkles around the mouth – smoker's linesWrinkles on the décolleté
– Coarse pores
– Scars
– Acne scars
The skin is plumper, rosier and fresher immediately after the treatment. First results are visible immediately, the final result of the treatment is available after 3 months.
Skin rejuvenation: A clear effect is already visible after 1 treatment. We recommend repeating 2-3 treatments at intervals of 4-5 weeks. A refresher treatment can take place 1x per year depending on the goal.
Acne scars: We recommend 3 treatments at intervals of 4 weeks.
Treatment is not possible in case of active herpes infection with redness and swelling.
Potenza™ – die neue Dimension der Hautverjüngung